Email marketing has been proven to be the most effective form of interaction with your readers. It's also the best way to bring new people to your blog or business. Email list building can be tough when you have to find ways to continuously get more email subscribers.
Don't worry, we've got your back! In this post, we'll show you the best way to build your email list in 2019. We'll also show you some great freebie ideas which incentivize visitors into becoming subscribers.
But first, let's first define what we're talking about…

Email list building is getting more difficult to practice today.

You have to constantly keep adding new subscribers. If you do not keep on adding subscribers, you risk that people unsubscribe from your emails. When they unsubscribe, they won't be able to rejoin and start receiving more content from you.
There are different strategies for global email newsletter marketing – some are better than other approaches to engaging influencers and brand advocates. Some strategies work better with certain audiences and industries than others.
The most important part is to understand the different strategies and the best ways for you to get more email subscribers – not only does that approach fit your blogging style, but also aligns with your niche audience demographics.
In this post, we'll dive into the tactics and strategies we've used for our own email lists. We've built email lists of 10K+ in a matter of a few weeks (not easy to do) using some of these tactics. Consider this content as an updated version to our advanced tips you can use today to rapidly grow your list.
So, without further ado – let's see the tactics we use for building our email list:
Top 10 Email List Building Tips:


1. Create a blog post series with different headlines and content for each post.
When you publish a new blog post, send it out in an email to all of your current subscribers. This is one of the best marketing tricks for building email subscribers. Go through this step: Writing actionable content comes first! This is absolutely essential to get your message across, it can help you turn readers into subscribers. also make sure that your content is highly valuable and actionable.


2. Use a lead magnet which gives your content away for free (and make money from that lead magnet).
A highly relevant blog post series can be transformed into a lead magnet simply by pulling out the most valuable parts of it. You can use this also as a promotional tool for another asset or products or services you have.


3. Create an irresistible headline for your blog post series, and then provide value in the actual copy of each article (which should be slightly different from one another).
The headline is the most important factor of your content. I've seen people convert traffic to their site at as high as 21%.


4. Continuously provide fresh content to your email subscribers.
Send out a new blog post each time you publish one on your site – it's a great way to keep people coming back for more, and it's free marketing for you! this can also provide an avenue for you build relationships with influencers in your niche.
5. An email list of 10K+ subscribers will give more credibility to your blog or business.
If you're looking into running an online business, having a huge list of email subscribers is the way to go. I promise, it will pay off in the future to have a great list of loyal readers and fans.
6. Use an email signup form on your blog, but don't re-purpose your email forms from other blogging platforms.
That's a bad idea – no one wants to sign up for something which is broken or looks unprofessional. if you're going to get more email subscribers, you want to make sure that you're building trust by having a proper looking signup form on your site.


7. You should use free tools available for building email lists – but make sure they're safe and secure to use (I'll be listing the best ones below).
If you're going to get more email subscribers, you want to make sure that you're building trust by having a proper looking signup form on your site.



8. Some of the best strategies for getting more email subscribers are to create an exclusive club for them.
People like to be part of something they can share with their peers – so it's important to build that kind of community online and make it look real (even if it is not). Give them access only when they sign up, they should also get some freebies or downloads as part of the signup process.


9. Use a service called "LeadPages" – it's perfect for building your email list and I'll recommend the strategy we use below.
This is one of the most powerful strategies for building your email list. With this strategy you can build your email subscriber list faster in a day than you would otherwise. Use a free copy of "LeadPages" to build landing pages for your content and funnel traffic there through social media and other outlets. This can double or triple the amount of subscribers that you get from the same initial audience. CLICK HERE TO GET 14 DAYS FREE TRIAL OF LEAPAGES!
10. If you want to get more email subscribers, then it's important to have your own design for your email signup forms.
You can also get a landing page design that looks professional and the content that you write are all free. you just need to use free tools such as: Canva, Power point, Google docs and my favorite one – LeadPages. All of these tools are free and they will help you create the perfect setup for building your email list.


Also Read: Use TikTok for Lead Generation!


There you go, these are our top 10 tips on how to get more email subscribers. Like I said, it's not going to happen overnight for you, but they will help you get to the point where your site or blog really starts to blossom. So what do you think?
So…

Do you want to know how to build a huge email list and convert your advertising into profit? Read on


A "solo ad" is an advertisement that is sent directly to your target audience instead of being posted in the classified section of a newspaper or magazine. The term solo ad comes from the fact that it's a one-person advertisement, but it can be done by any size business. Solo ads are different from other advertisements because they have no outside influence over their content, so businesses can be sure their message will come across as intended with no risk of miscommunication due to conflicting ideas. When you plan out your solo ad campaign, you also control how often they are sent out as well as when they should come at most during the week in order to be most effective.
Here are some general guidelines for running a solo ad campaign:
Solo Ads Should Be One-Time Deals
Once you have created a list of your target audience, it is possible to have your desired result by implementing a solo ad campaign during that time only. Solo ads are only effective when they are individual messages sent to people who have opted-in to your list. If you want people to sign up for your list, you also need them to opt-in again after each of these individual messages and then also opt-in once more after any other ads that are sent out.


Solo Ads Should Be Solopreneurs
No matter how many potential customers you might have targeted with your solo ad, your campaign should still be run from a solopreneur's standpoint. Running solo ads that are mass-marketing campaigns does not work; it is too disruptive to the sales process. Professional solopreneurs know that the way to get more clients for their business is by allowing people to see their goods and services for free, so that they trust them enough to pay them in advance. You must remain patient and focus on selling one item at a time.


Solo Ads Should Be Brought to You by Your Target Audience
If you are a solopreneur, there is no reason to post your solo ad elsewhere. You should be able to reach out to your target audience directly through emails, phone calls, or faxes. Make it clear that you are open for business and do not have any other website where they can find out more information about your services. If you are a small business who is just starting out or an independent solopreneur who has never used any advertising in the past, this is how you can get your name out there for the first time.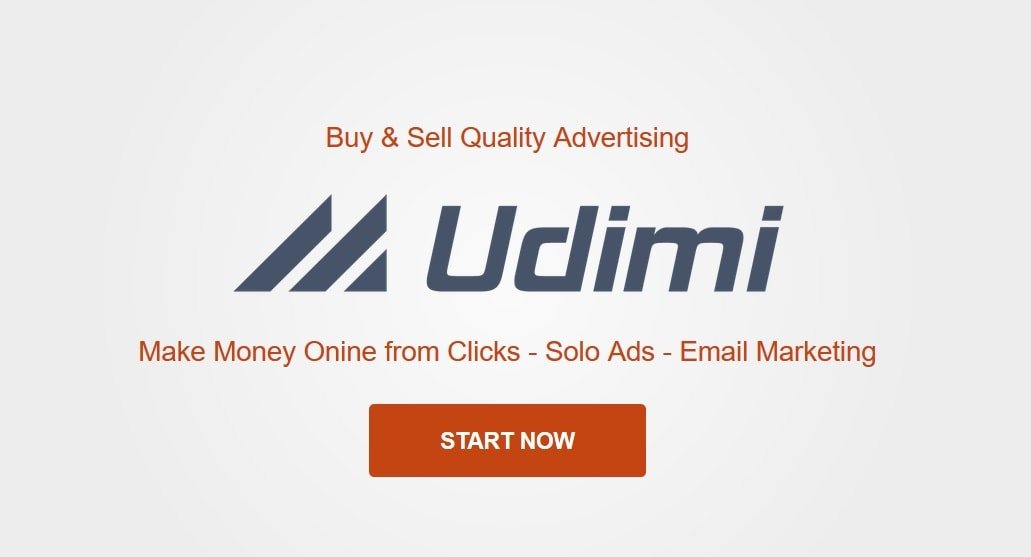 Solo Ads Should Be New and Different Each Time You Create Them
Create a unique message for each solo ad so that your audience never gets tired of seeing it. You can even add a different message to the reply cards so that you have the chance to introduce yourself in a more personalized way and remind them why they liked your service when they signed up for your list in the first place. This gives you the chance to be creative with how you communicate with your audience, which is important because there are many businesses starting solo ad campaigns every day, so if you want yours to stand out then this is one way to achieve that goal.


When you send a solo ad, always send a follow-up email with whatever you promised in the original message. This is true whether you are sending out one or hundreds of messages. You can use the same message for multiple emails and you should be sure to send back to your recipients again without delay so that they know that you have received their reply and are ready to move forward with any request they might have for your service. This is how you establish credibility as a solopreneur and it will also help set up future business negotiations.



Solo Ads Should Be Set for a Specific Length of Time
While a personal message can be sent as often as once per day, you will get better results
when targeted one-time deals are set for longer periods of time. Once you have your target audience's attention, send them a solo ad once or twice a week during their certain times of the day just to keep them updated on what you are offering and to remind them that they need not hesitate in contacting you again. You should send a different solo ad each time you communicate with your audience, so that you do not wear out your welcome.



Solo Ads Should Be Personalized for Each Customer
When it comes to marketing, making personal connections always leads to the best results. If you take the time to tailor your message for each of your customers, it is easier for them to trust what you have to say about your business and feel safe in doing business with you. There is no reason why any solo ad campaign should go out without these kinds of changes in mind; just one or two tweaks can change the entire tone of an advertisement that might have attracted only a few people.



Solo Ads Can Become a Profitable Business
Every solopreneur needs a way to make money, and that is why it is important to maintain a solo ad campaign even when more traditional methods are not enough to do so. This can be achieved by sending out solo ads at set times that your audience is ready for, but also by staying in contact with them about the general state of their business as well. If your potential customers are always interested in doing business with you, you can offer them discounts or free consultations depending on the services you provide. You just need to find out what your customers want from you, and then take more action towards having their business grow within that plan.
It is possible to run solo ads for years long-term, but it is not a good idea to have a single solopreneur advertise alone forever. Solopreneurs will find more customers by concentrating on this form of marketing rather than spending all their time and effort doing what the majority does. Solo ads don't take any time away from other business activities, which makes them a very profitable type of advertising to add to the mix.




Solo Ads Should Be Taken Care of When They Are First Developed
Once you have created your solo ad campaign, you should make sure that it is already in its best shape when it is first introduced. Within the first few weeks of sending your solo ads, you should be ready to send out a few more. It is possible to develop solo ads over time as well as make them more customized for your target audience, but you should never allow a solo ad to become stagnant. Technology is always changing and service delivery methods are improving, so it is possible that a good idea for advertising can become outdated quickly.


Solo Ads Should Be Tested to See What Works and What Doesn't Work
You might be tempted to assume that sending out the same message over and over again is the best way for a solopreneur to sell their business, but this is not always the case. The most profitable solo ads should be developed by testing a wide range of different messages to see which one does the best job of attracting new customers. While you might be able to craft a message that fits your target audience perfectly, it won't do any good unless you know how to convert those people into paying customers. This is why solo ad campaigns need to be tested on a regular basis.


Solo Ads Should Be Combined With Other Marketing Methods
Sometimes, all that is needed in order for a solopreneur's solo ad campaign to become profitable is just for them to send out individual messages and then wait for the usual number of replies. This is usually the case when there is a high demand for the services that are being advertised. Solo ad campaigns should be used in combination with other marketing methods, however, so that your target audience can be attracted to other aspects of your business as well. This might include giveaways, special offers, free consultations, or even a contest that gives away a free gift to the winner.


Solo Ads Should Be Seen as an Integral Part of Your List Building Process
If a solopreneur can develop their business through sending out solo ads and acquire more customers in this manner, then it stands to reason that he or she can use this idea as another way to build their customer base and not just increase their sales.