TIKTOK for LEAD GENERATION
Do you want to know how to get 1000 followers on TikTok for lead generation?
TikTok is a powerful tool which allows you to reach people in their native language and culture. This makes it very good for generating leads as TikTok is new platform which delivers tons of traffic.
But you need to create good content, as the public on TikTok are young so your content should be interesting and entertaining so that it attracts serious people interested in making an income using internet.

TIKTOK & LEAD GENERATION – THE LINK ​

The more TikTok followers you have, the more attractive your profile is to your potential clients.
This in turn will draw them to your profile, where you can then interact and guide them through the conversion funnel of your product. If they get through that – they'll become members. This is the key to growing your list via TikTok. This takes time, and it takes patience. It can be a bit frustrating when there's no subscribers for days or weeks on end. But in the long run that's a good thing. 
You're going to need to engage with your audience on TikTok. If you're not doing so, you're likely going to lose them. They will be lost in the noise of your social media platform. 


Let me give you an example:
You have a person who signs up for my newsletter because they saw one of my ads on Facebook. Like I said, it takes time to build subscribers, and what better way to get them engaged? You can either send them straight into your list or you can interact with them through the platform itself. 

Again, you can either send them straight into your list or you can interact with them through the platform itself. 

People love to feel like they are having a conversation with you, and that's why they give you likes on your posts and comments (Like, share). If not out of kindness, then out of desperation. 






GETTING TO 1000 FANS – TIK TOK FEEDBACK

Here are 10 tips for making more TikTok followers:

1. Show a little personality: Personality is key to any connection you make with people on TikTok. Show your personality in your content so that people relate to you. 

2. Use lots of hashtags: Hashtags allow you to connect with the people
who might be interested in your content. They help you reach a larger audience, and they also give your posts more visibility.

3. Be consistent: Send out new updates on TikTok daily to maintain your fan base and grow it. Create engaging content that'll keep your followers coming back for more, no matter what platform you're posting on in the future.

4. Use photos: They're better than videos since it's harder for viewers to skip by looking away from the screen or turning their heads away from the computer screen or mobile device (shhh I'm watching you).

5. Make funny posts: The more people want to laugh at funny pictures or videos on TikTok, the more likes and comments they will get. It's a cycle and it always starts with the first post. It's not just pretty pictures that get you likes, but also videos. 

6. Make your content interesting: If you're using TikTok for lead generation, you should be making sure it is interesting to people who are going to give their email address to whatever company they're doing business with (lead generation). 

7. Don't be afraid of creating customer surveys: This one may seem a bit counterintuitive for someone building lists for lead generation. However, a customer survey can only help. It will allow you to establish a stronger connection with customers and give your brand the credibility it needs to thrive. 

8. Be active: If you're not sending out new updates on TikTok, you're going to lose followers, plain and simple. The more active you are on this platform, the more people will follow you and engage with your content. You need to be consistent if you want to get those fans (fans).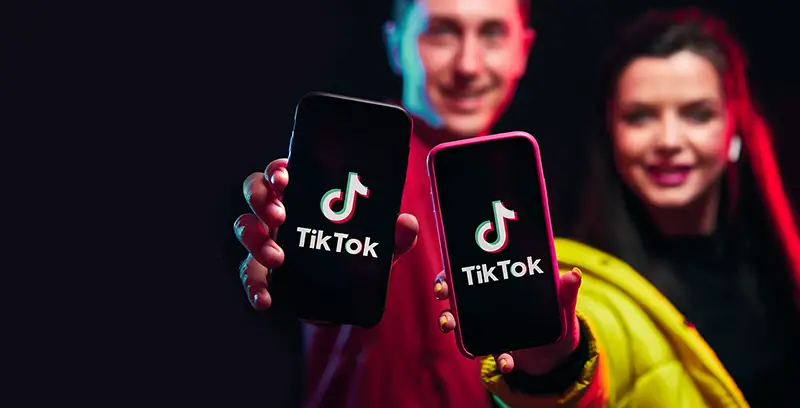 9. Keep it short: If all of your posts are long, people are going to get tired of reading them (no matter how interesting they are), so keep them short enough for someone's attention span (again…no matter how interesting they are). 

10. Be original: If your content isn't original, don't expect anyone to be interested in it. People are more likely to engage with your posts if you have a unique way of posting than if you're simply regurgitating outdated or worn out content. 
You just keep repeating the steps above until you get there. It takes time and patience but will definitely pay off in the end.
This is a simple technique that anyone can do, and it is 100% free. Once you have your account setup, it's just a matter of doing it. I recommend giving away something for them to sign up (generally an ebook). Remember, creating this content is not hard, but also don't spend more than 10 minutes per video…even if you have time. Just get the overall idea down and keep moving.
You can use other social media platforms to promote your TikTok posting strategy
Every platform has its own unique audience and following. If you post on TikTok and don't promote it on your other social media platforms, then you're doing yourself a disservice. Make sure you're sharing your TikTok posts on all of your other social media platforms. This is a very effective way to get people interested in who you are, and what you're about.



You can use search engine optimization (SEO) to promote your TikTok page


TikTok allows for the use of short links with their platform. The link looks like this: https://tiktok.com/shortlink/hFz1oQ-vfQQ . Include this link in bios, on other social media accounts, and even text messages. It is a great way to get people to check out your page.
You can use social media ads to promote your TikTok page
Another great promotion tool is social media ads. This is a relatively new form of advertisement. It works a lot like email auto-responders where you set it up and let it go. It doesn't require as much time to set up and will deliver results quicker than other forms of promotion.
Do not use bots to promote your TikTok page: Bots are not great at anything, especially promoting content. If you buy bots on Facebook or Twitter, they generally won't produce any results for you in the long run (~2 months).
Use Promoted Videos to promote your TikTok page


Promoted videos are another great way to promote your content. It's a paid feature, but could end up being worth it. You can find a list of promos that fit the type of content you post on your page here: https://www.tiktok.com/promoter/promo/search?keyword=promoted+video&t=yt


You can use influencer advertising to promote your TikTok page: This is a new way for users to advertise their pages via influencers. This isn't quite "advertising" since they will be paid by the advertiser rather than the consumer. However, there are many ways to manage this type of advertising for your TikTok page.
Influencer advertising is something we pioneered in 2018. We found that it's a great way for influencers to earn money while promoting your TikTok page. This is because they often don't make much money on TikTok as well (~$200 per 1000+ views), so they are really happy to promote you!
Engage with your audience on other social media: If you have a Facebook page or a YouTube channel, then you should post about your TikTok account there as well. This way, you get to reach thousands of people. I don't know if it's because of the algorithm change or not, but plays on TikTok seem to be stuck in a very small bubble. It doesn't matter; just reach as many people as possible!
Ask for reviews: I really recommend you asking for a review after the first 4-6 uploads on TikTok. As we've seen in point #1 above, only about 50% of viewers even make it to the end of a video. That means that half of them never get a chance to see your call-to-action. You should ask for a review after the first four videos you upload, especially if your videos are short.
This is the key to growing your list via TikTok. This takes time, and it takes patience.
Your list is your main source of leads, and it starts with the first email you send. With a good strategy, the first email can have a 50% open rate or better. That means that 50% of people who you contact will be interested in listening to what you have to say. That's why I recommend that you send at least 10 emails before you start asking for money. If people don't like your marketing message, they won't click on your links and they won't join your mailing list. This is called friction, and removing it is one of the keys to sending more emails with better open rates.
Thanks for reading this post until the end! I hope these tips can help you grow your list quickly and easily. I would like to know what you think of these ideas, so please comment below if there's anything that needs improving.